<! -- * The part for displaying Ad Campaign 1 and 2 -->
Who was Hisaye Yamamoto? Google Doodle celebrates Japanese …
<! -- * The part for displaying Ad Campaign 3 and 4 -->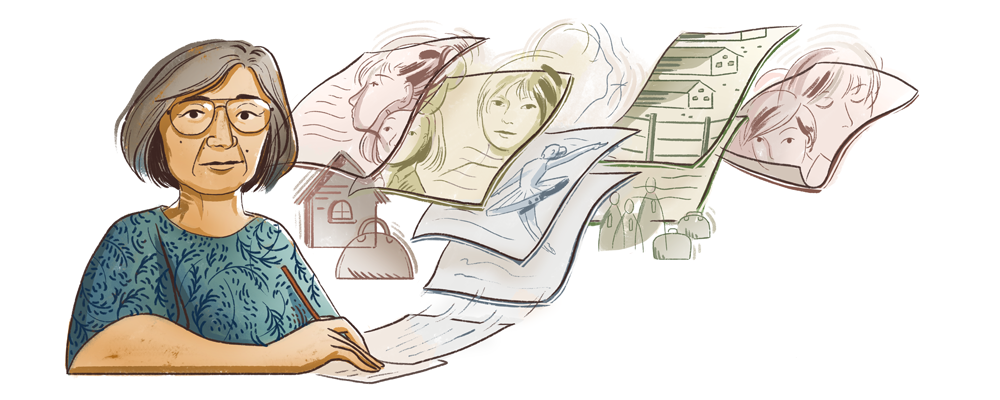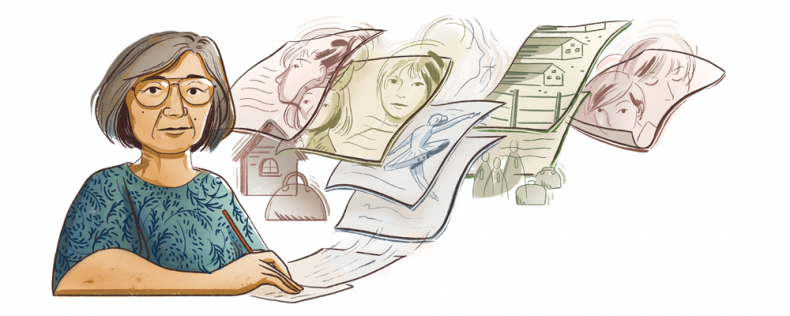 Hisaye Yamamoto, a Japanese-American short story writer and journalist, will be celebrated Tuesday Google Doodle in honor of Asian Pacific American Heritage Month.
Yamamoto was born on August 23, 1921 in Redondo Beach, California, to Japanese immigrant parents. Her parents were from Kumamoto prefecture Japan and emigrated to California, where they grew strawberries. Under the California Alien Land Law of 1913, Yamamoto's family was not allowed to own farmland and so they moved around while growing up.
In her teens, Yamamoto wrote for a Japanese Californian newspaper called Napoleon.
In February 1942, shortly after the bombing Pearl Harbor, more than 112,000 Japanese Americans were removed from their homes on the west coast and sent to internment camps, under Executive Order 9066 issued by President Franklin D. Roosevelt.
Yamamoto, then 20 years old, and her family were sent to Camp Poston Arizona. Despite the harsh conditions in the camp, Yamamoto continued to write and worked as a reporter and columnist for the camp newspaper, the Poston Chronicle.
Yamamoto was in the camp for three years. During that time her older brother John was murdered Italy fighting for the US.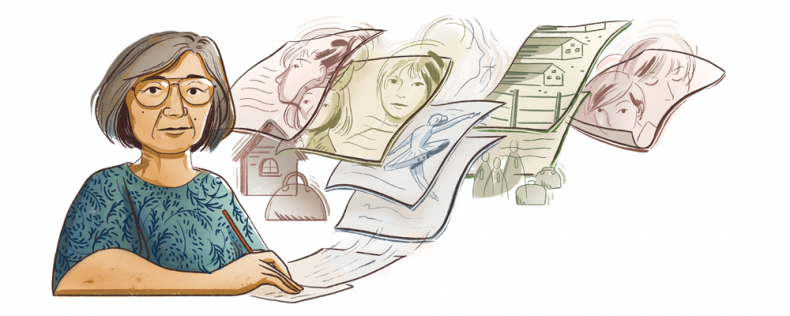 After the war ended, Yamamoto returned to the Los Angeles area and began working as a columnist for the Black-owned newspaper, the Los Angeles Tribune, which aimed to diversify voices in journalism and unite the Angelo Black community with Asian Americans.
For the next three years, while working as a reporter, Yamamoto witnessed the racism minority groups faced, ultimately leading her to become a literary champion to those who were discriminated against. After Yamamoto's death in 2011, Elaine Woo wrote in the Los Angeles Times: "Her experiences [at the Los Angeles Tribune] her awareness of racism deepened to a point of almost unbearable fear. "
Yamamoto published her first short story, The high-heeled shoes, in 1948, and then left journalism to start writing full-time. Her writing dealt with topics related to the intersection of gender, race and ethnicity, and her work was influenced by the adversity she overcame in the prison camp.
Yamamoto remained a lifelong advocate in the fight against war, racism and violence. She wrote, "Painfully, in the two to three years that I worked, I came to realize that our internment was a trifle compared to the roughly two hundred years of slavery and prejudice to which others in this country were heirs."
In 1986 Yamamoto's Stories won the Before Columbus Foundation American Book Award for Lifetime Achievement for her contributions to American multicultural literature. She died in 2011 at the age of 89.
Artist Alyssa Winans, who illustrated today's Google Doodle, said, "I am reading Yamamoto's work and working on this Doodle amid all the recent news of increasing violence. It's hard to see elements of history repeat themselves. and my heart goes out to all the individuals and families affected.
"As someone from mixed backgrounds, I have a complex relationship with different aspects of my culture, so I'm honored to be working on a Doodle for APAHM. I'm always happy to see a space where Asian American and Pacific Islander voices, causes, and culture are elevated and celebrated. "
<! -- Display the POST Tags -->
[ Sharing is Caring! ]