When this runner was diagnosed with cancer, she drew inspiration from Gabe Grunewald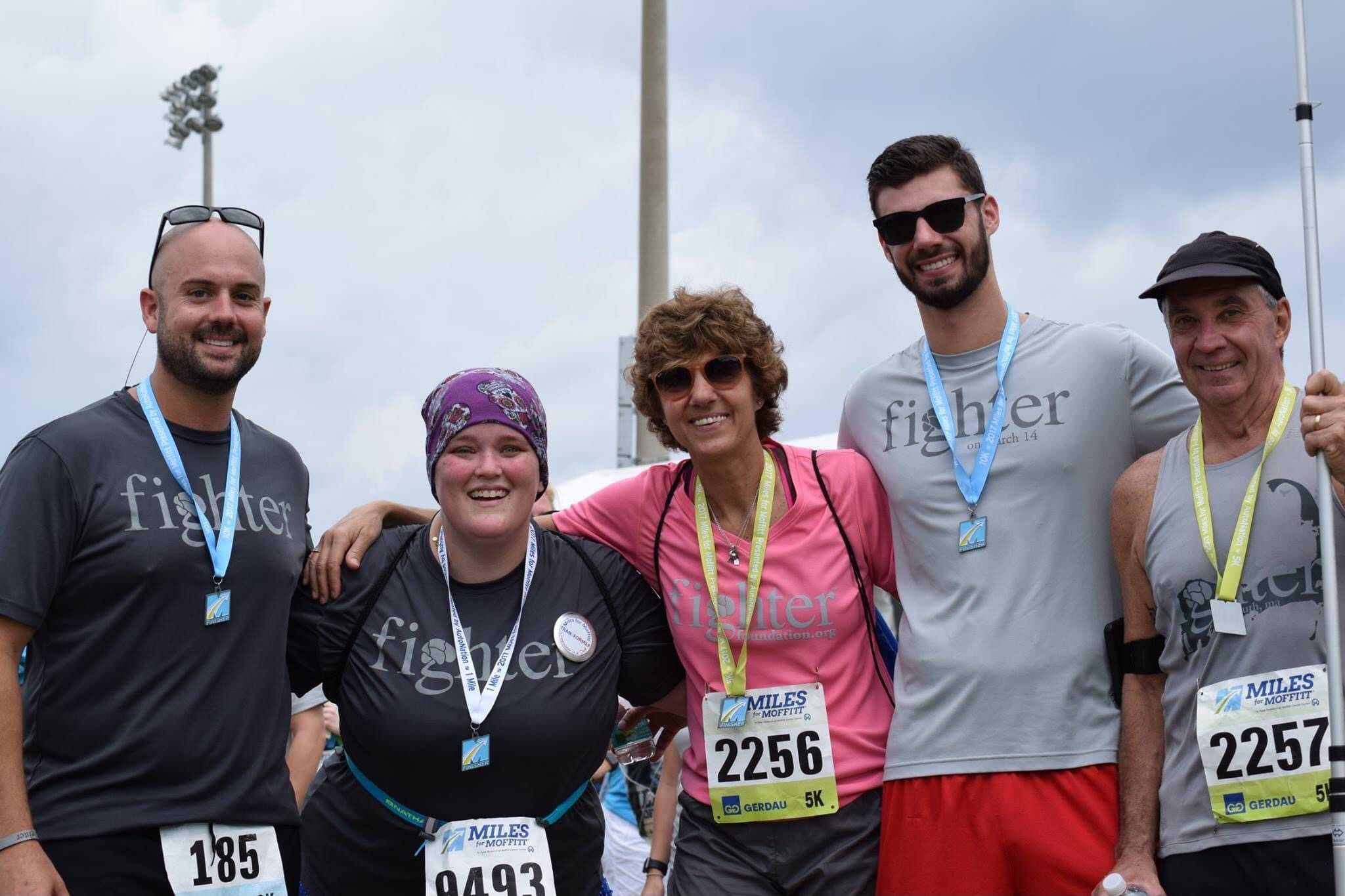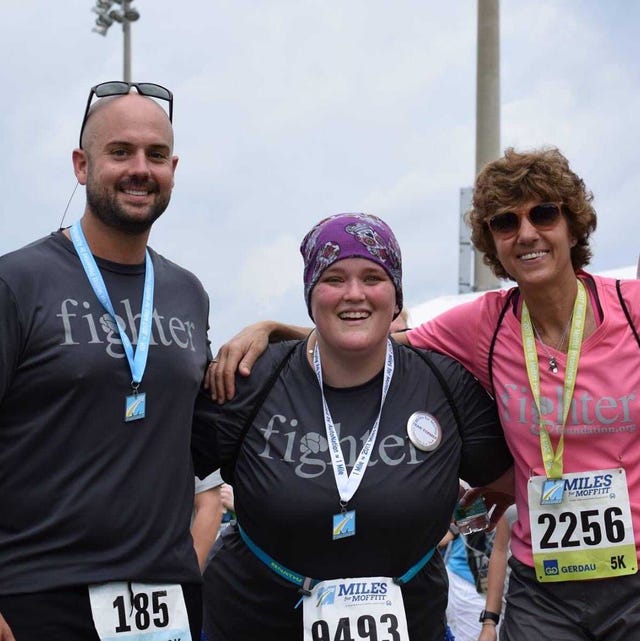 Thanks to Megan Troutwine
For Megan Troutwine, running has been a constant since 2005 – the first year she ran the ran Gasparilla Distance Classic in Tampa, Florida. And when she was diagnosed with a brain tumor in 2017, she set a goal to keep running during her treatment.
While on a trip to visit a cousin in New York City, Troutwine took a selfie. On examination, she noticed that her eye drooped, prompting her to see her doctor when she returned home days later. Within 15 minutes of stepping off the MRI table at Moffitt Cancer Center in Tampa, she was told she had a large brain tumor.
Want to read more inspiring stories? Sign up for Runner's World+ ✨
Troutwine has since undergone several brain surgeries and more than 30 radiation treatments to shrink the tumor. Although the treatment has been effective, her doctors are still constantly evaluating her, which means many appointments. She also needs to check another, smaller mass, because doctors aren't sure what it is yet.
Running hasn't been as prominent in Troutwine's life as she'd like to be lately due to the burden of treatment. Steroids have caused weight gain and cognitive problems. She longs for the days when she ran with friends or she cheered at races.
Still, her fans stand by her every step of her journey. The day she rang the bell in Moffitt, to mark the completion of her treatment during the first mass, her friends left work to cheer her on.
"To attempt [keep up my] physical fitness and my body deciding I can't right now can be frustrating," Troutwine told Runner's World. "But it's also humiliating. Running is a gift and I may not run like I did, but I have to keep fighting for this gift."
Despite being put through the ringer, Troutwine has an extremely positive outlook; when you talk to her it's hard not to smile. Her optimism for life drives her work and passions, which are driven by her faith.
Two inspirations stand out the most. The first is a friend, Michelle DeJong, who was the wife of a running friend, Ryan. Michelle also had brain cancer, and she fought to the end, spending her last days as a light in her community.
The other is Gabe Grunewald, the beloved runner who died of a rare cancer in 2019. Grunewald, who continued to train through her treatment and the Brave Like Gabe Foundation, was an inspiration to cancer fighters and survivors everywhere.
"Their stories pushed me through radiation," Troutwine said. "To see how they lived their lives. To fight and still be passionate about what you love and not let it stop you, they defined that. Gabe defined that for runners. I even asked Justin [Gunewald's husband], if I could get a "Brave Like Gabe" tattoo. He approved and I went and got it done.
Troutwine entered the virtual Gasparilla Distance Classic this year, and she wants to run a marathon. Her dreams include running the New York Marathon and attending the Boston Marathon.
She also wants to inspire others like her to get out and about.
"I'm not a size zero," she said. "If you look at the media, running seems like you are skinny, have to have muscles and abs, wear shorts and a sports bra. What they don't see is the heart behind it. I was criticized in my life for not being one of the smaller girls, but when I go to a race I see all kinds of body types and shapes and reasons to be out there. Don't be your own worst enemy. Get out there and follow the beat of your drum."
This content is created and maintained by a third party and imported to this page to help users provide their email addresses. You may find more information about this and similar content at piano.io
[ Sharing is Caring! ]