<! -- * The part for displaying Ad Campaign 1 and 2 -->
Russian cancer patient cured by Korean doctor
<! -- * The part for displaying Ad Campaign 3 and 4 -->
🎬📺 Free Movies and Free TV Shows! 🎭🎬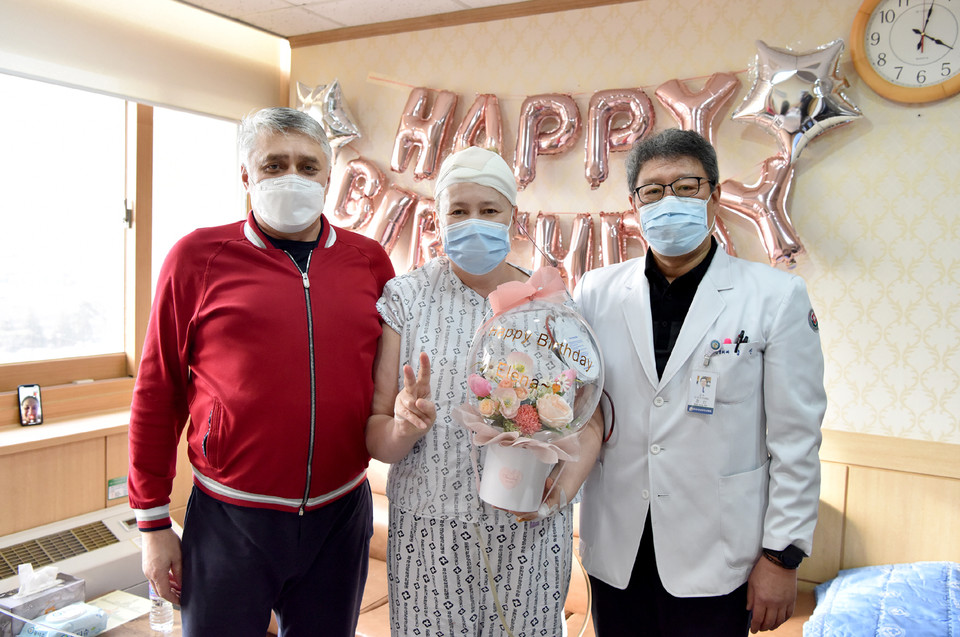 A Russian brain cancer patient recently caught the attention of the medical community by visiting Chonnam National University Hwasun Hospital in Gwangju, where he braved a long journey and the Covid-19 pandemic.
Elena Stroganova, 55, a resident of Irkutsk, Russia, flew into Korea on January 24, along with her husband, to be hospitalized. It was her third visit to the hospital – Ms Stroganova underwent surgery in 2014 by Professor Jung Shin of the Department of Neurosurgery and was treated in 2018. Her last visit was to treat a recurrent brain tumor.
🎬📺 Free Movies and Free TV Shows! 🎭🎬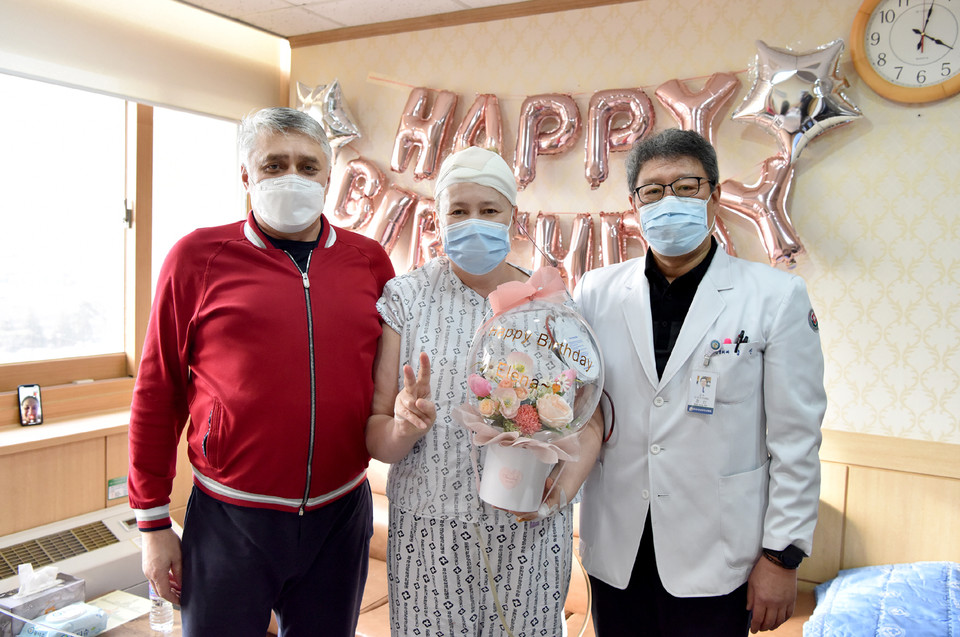 However, her most recent journey was a series of hardships. She had initially planned to visit Korea last December but had to wait for her husband's recovery from Covid-19. The journey was not easy either. She had to endure a 15-hour flight via Moscow and arrived here on January 10.
On arrival, Mrs. Stroganova had to isolate herself for two weeks.
Then why did she visit a provincial hospital in Korea instead of famous hospitals in Moscow and Seoul?
According to the hospital, the answer lies in the excellent medical skills of the responsible doctor and the friendly hospital staff. ,
"I remembered the excellent medical services of friendly doctors and the beautiful hospital when I was treated in 2014," said Stroganova. "I firmly believed that if I went to Hwasun, I would fully recover," she added.
Professor Jung is known for his rich experience in brain tumor surgery and showed his expertise in Korean medical documentary shows.
Professor Jung, who was also the head of the hospital, has been active in the dissemination of K-Healthcare in Russia, Central Asia and Southeast Asia. Such efforts allowed the Russian patient to have medical consultation in Irkutsk when Professor Jung visited the Russian city.
"I feel like I've been given a new lease of life when I visit this hospital," she says. "I thank the medical workers and their warm hearts, who have filled my life with hope."
🎬📺 Free Movies and Free TV Shows! 🎭🎬 <! -- Display the POST Tags -->
[ Sharing is Caring! ]