<! -- * The part for displaying Ad Campaign 1 and 2 -->
People urged not to ignore early signs of breast cancer during COVID-19
<! -- * The part for displaying Ad Campaign 3 and 4 -->
🎬📺 Free Movies and Free TV Shows! 🎭🎬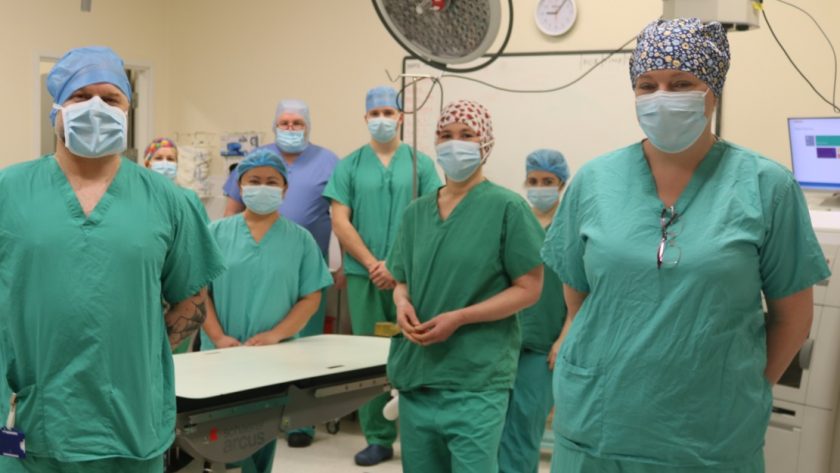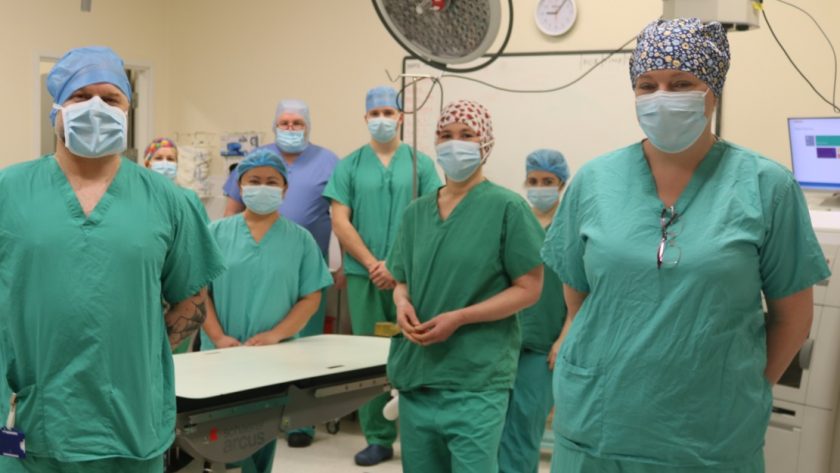 This article is old – Published: Sunday 21 February 2021
A Wrexham woman recovering from breast cancer surgery is urging people not to delay reaching out to their GP during the COVID pandemic.
Lindsay Adams found a lump in her breast at the end of October 2020, while a national 'firebreak' was being introduced in Wales.
The 51-year-old, who works in IT, immediately called her GP and was offered an appointment the same day. She was then referred to Wrexham Maelor Hospital for a battery of diagnostic tests in which specialists confirmed the presence of a tumor.
She said: "I was seen by a GP within three hours of finding a lump, it was unbelievably quick.
"I was later seen at the Shooting Star Unit in Wrexham for further tests confirming I had breast cancer.
"It was a very scary time, but I felt reassured because things seemed to be moving at a fast pace and my surgery was booked in early January."
However, in January 2021, the Health Council made the difficult decision to postpone the majority of planned surgeries at Wrexham Maelor, due to the increase in the number of COVID-19 patients being hospitalized.
Instead, Lindsay was offered her surgery in Ysbyty Gwynedd with breast surgeon, Mr Richard Cochrane, who is normally based at Wrexham Maelor Hospital.
"When I was told that the planned surgery at the Maelor had been postponed, I started to worry, I had been in isolation since Christmas Day and thought I might not have my surgery again.
"I fully understood the pressure the Maelor was under and how distressing it was for the surgical manager to call me to tell me the surgery would not go through.
"Although I couldn't get it at my local hospital I was offered to go to Ysbyty Gwynedd and although it was a long drive I knew I had to have this surgery.
"My first surgery was January 20 to remove the lump, which went well and I was able to go home the same day.
"On February 9, I had my second surgery, which was also a success and I am very grateful for the surgery I had.
"Despite the challenges our NHS faces, they are doing their best to ensure that people like me are still getting the treatment they need, it's an honor for both hospitals to be able to do this under the pressure they both face face," he added. Lindsay.
Breast surgeon consultant Richard Cochrane said he feels privileged to continue providing life-saving surgeries to his patients in Ysbyty Gwynedd.
He said: "The operations teams at both hospitals as well as the theater and anesthesia staff at Ysbyty Gwynedd have helped me get many Wrexham patients back on track.
"If my patients are fit, mobile and willing to travel, I can give them a timely surgery date when I diagnose their cancer.
"They have a plan and it goes a long way to help them cope with the stress of their diagnosis and treatment.
"Untreated breast cancer spreads from primary to secondary in the lymph nodes and eventually incurable to the rest of the body.
"Until you remove the cancer and the glands, you don't know what the patient's prognosis and treatments need.
"Once we have removed the cancer, the remaining treatment is more precautionary and there is less uncertainty and the need to hurry.
"Every patient's journey is different, but the ability to operate in a timely and safe manner is important for the majority of patients, so we are very grateful to Ysbyty Gwynedd for allowing us to use their theaters to perform these surgeries."
Rhian Hulse, deputy general manager of the Planned Care Directorate at Ysbyty Gwynedd, said the teams from Ysbyty Gwynedd and Wrexham Maelor Hospital have worked closely to ensure they can continue to perform potentially life-saving surgeries for patients at both hospital sites.
She said: "Despite the significant challenges posed by Covid-19, clinical and operations teams have focused on providing priority care and treatment to those in urgent need, including elective, urgent suspected cancer treatment.
"We are privileged to welcome patients and colleagues at Wrexham Maelor Hospital and our multidisciplinary teams continue to work closely with a commitment to provide urgent essential treatment to patients across North Wales as long as it is safe to do so."
Lindsay, who is now moving on to her next phase of treatment, hopes her story will encourage others to contact their GP if they are concerned about their symptoms.
She said: "It's a really worrying time, but I hope by sharing my story, it shows that the hospitals are still prioritizing people like me.
"No one should ignore any changes in their body or distressing symptoms due to the pandemic, get in touch with your GP and get it checked out, it may be nothing to worry about but it's always best to check.
"I've had incredible care over the past few months and I want to thank the teams at Wrexham Maelor Hospital and Ysbyty Gwynedd for all they've done for me."
Seen something? Do you have a story? Send a Facebook message | A direct message on Twitter | Email: News@Deeside.com
🎬📺 Free Movies and Free TV Shows! 🎭🎬 <! -- Display the POST Tags -->
[ Sharing is Caring! ]