<! -- * The part for displaying Ad Campaign 1 and 2 -->
NHAI is a gold mine, it will never get into debt, says Highways Minister Nitin Gadkari
<! -- * The part for displaying Ad Campaign 3 and 4 -->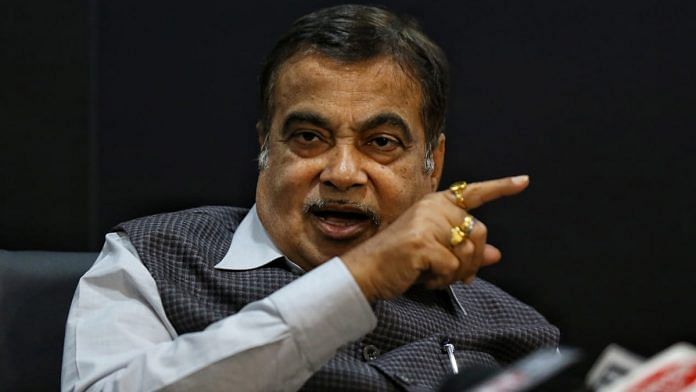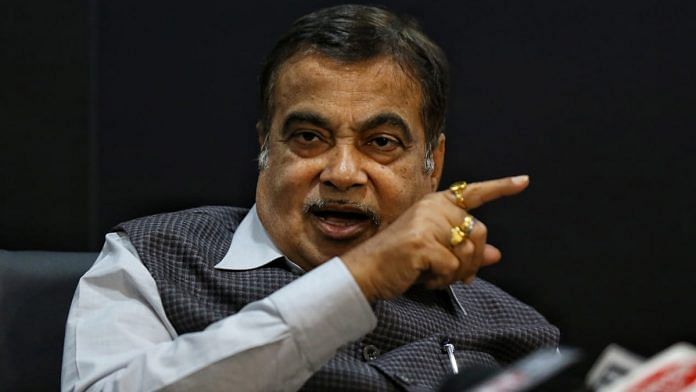 Font size:


New Delhi: The National Highways Authority of India (NHAI), the central government's main road construction company, is a 'gold mine' and will never find itself in a debt trap or financial need, Union Road Transport and Highways Minister Nitin Gadkari said on Wednesday. contradict one recent report from a parliamentary committee.
The parliamentary standing committee on transport, tourism and culture had said in its report submitted earlier this month that it is "sad" to see the massive indebtedness of the NHAI in the coming years exceed Rs 97,000 crore.
"The latest tax, NHAI's income was Rs 34,000 crore. And after five years, when I complete my tenure, NHAI's income will be Rs 1 lakh 34,000 crore. The more roads it makes, the more the economy will grow. The point is that those who don't know much about the economy say such things because of their lack of knowledge, " Gadkari said in conversation with Shekhar Gupta, editor of ThePrint in a newspaper. 'Off the cuff' event in New Delhi.
The minister also said the center can monetize its highway assets and generate revenue. "I can make money on an NHAI highway for up to 20 years. For example, if you can, earn a completed project of Rs 1,000 crore for Rs 1,400 crore for 20 years and earn Rs 400 crore as a profit. All projects are four and six lanes… all are viable. Where does the debt trap come from? Gadkari asked.
He said the way road infrastructure is currently being developed in India will be similar to the US and Europe by 2024. There will be highways with access control, green highways and public transport on electricity.
"We are building roads involving an investment of Rs 24,000 crore under the Bharatmala program. You go to any state and ask a politician from a non-BJP party about road infrastructure. You get positive feedback, "said the minister.
"This is just the trailer, the movie hasn't started yet …" Gadkari added.
---
Also read: 888 projects delayed, panel of MPs want NHAI to focus on incomplete roads, not new ones
---
Work on more than 16 Greenfield Expressway projects
Gadkari provided details on the upcoming projects and said work is currently underway on Rs 1 lakh crore Delhi-Mumbai access-controlled highway.
"It's a 12-lane greenfield highway and will be completed by 2022. 50 percent of the work has already been done," he said.
Work is also underway on 16 other greenfield highway projects, including the 110km Ahmedabad-Dholera highway, the Delhi-Amritsar-Katra highway, Bangalore-Chennai, Ambala-Kotputli, Kanpur-Lucknow among others, he said.
Every year, Gadkari said, the government acquires land worth Rs 60,000 crore to Rs 70,000 crore for road projects. "… It's a success story. It will help in the growth of the economy. If we build a road, 20-30 percent of the income goes to the center and the state, they get royalties. Turnover of equipment manufacturers has doubled, creating work for so many small and medium-sized businesses. "
However, he stressed the need to speed up decision-making for rapid project completion.
"A lot of time in the road sector, payment from contractors is delayed, causing projects to stall. Those (bureaucrats) who are paid in the first week of the month will not understand the pain of someone who has borrowed a thousand crore and whose work has been on hold for three months … if he has no working capital, how will he work? "
Gadkari said officers are wary of making decisions for fear of being scanned by national agencies such as the Central Vigilance Commission, but if they are honest, no harm will befall them.
"I was a pastor for seven years. In my previous regime, work worth Rs 17 lakh crore has been done. Now we have also awarded work worth Rs 3-4 lakh crore. If I take money from someone, it will not be hidden. The total system is corrupt, but I am not afraid of anyone. I don't do any work that is illegal, unethical or illogical, "Gadkari said.
---
Also read: Mumbai revives plan to connect Colaba and Nariman Point, cutting travel time to 5 minutes
---
'Vehicle scrapping is a win-win policy'
About the new government demolition policyGadkari said it is a "win-win" where those who scrap their old vehicles get a scrapping certificate that they can show and get a 5 percent discount on new vehicles.
"Currently there are 3-4 crore vehicles in the country, which are very old and polluting. Look at Delhi, there is so much pollution. People from outside don't want to come here. Demolition policy is a win-win policy. It can't hurt anyone, "he said.
The road transport minister said he also sees no conflict between creating road infrastructure and the environment.
Gadkari said his ministry has built roads worth Rs 60,000 crore around Delhi, including the eastern and western bypasses. This, he said, has helped reduce Delhi's pollution, and traffic from Punjab, Haryana, Uttarakhand, Himachal Pradesh, Gujarat and Maharashtra is no longer entering Delhi.
"Three years earlier, NH-8 was so polluted. We checked that. We have given Rs 6,000 crore to Delhi government to monitor water pollution in Yamuna. We have completed a project of Rs 20,000 crore on Ganga. We bring the electric car. How are we against the environment? "
(Edited by Sanghamitra Mazumdar)

---
Also read: Airbags are now a must for front passenger seats in cars produced on and after April 1
---
Subscribe to our channels on YouTube & Telegram
Why news media is in crisis and how to fix it
India needs free, fair, unbroken, and questioning journalism even more so as it faces multiple crises.
But the news media is in a crisis of its own. There have been brutal layoffs and pay cuts. The best of journalism shrinks and gives way to primitive spectacle.
ThePrint employs the best young reporters, columnists and editors. To maintain journalism of this quality, smart and thinking people like you are needed to pay for it. Whether you live in India or abroad, you can do it here.
<! -- Display the POST Tags -->
[ Sharing is Caring! ]