<! -- * The part for displaying Ad Campaign 1 and 2 -->
Hanmi, Dankook U to develop drug-resistant lung cancer-targeted therapy
<! -- * The part for displaying Ad Campaign 3 and 4 -->
🎬📺 Free Movies and Free TV Shows! 🎭🎬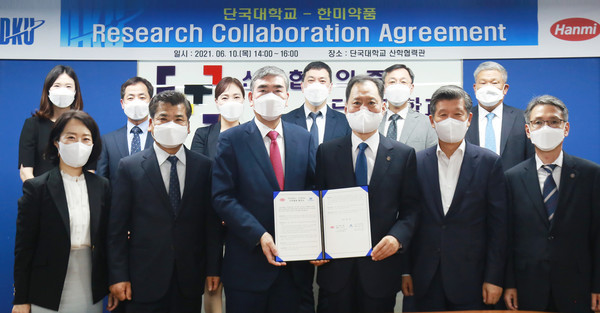 Hanmi Pharmaceutical said Friday that it would partner with Dankook University to develop a new generation of drug-resistant lung cancer-targeted therapy.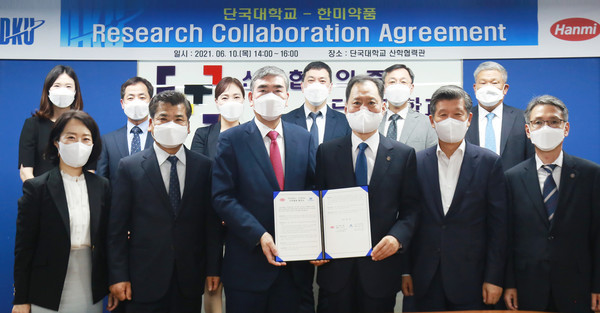 Hanmi will develop the targeted therapy for lung cancer with fewer side effects and excellent efficacy while solving resistance problems in collaboration with Professor Jo Jung-hee of the Department of Biomedical Engineering, who is researching resistance mechanisms against lung cancer and new technology for discovering new targets .
🎬📺 Free Movies and Free TV Shows! 🎭🎬
Hanmi has established the DKU-Hanmi Innovative New Drug Research Center equipped with the latest research facilities within the university to accelerate the joint project.
The two institutions will also collaborate in several other ways, such as the exchange of personnel for various clinical trials, academic and educational activities and the use of R&D facilities, Hanmi said.
"The university expects the partnership with Hanmi to help deliver meaningful achievements in the biomedical field," said Dankook University president Kim Soo-bok. "We will actively support this research collaboration to bring hope to patients by leading the development of an innovative, drug-resistant, lung-targeted cancer drug that has fewer side effects and greater effectiveness."
Hanmi Vice Chairman Lee Gwan-soon also said: "Hanmi continuously ensures future competitiveness through an open innovation strategy that actively leverages internal and external promising resources."
Lee added that the company expects this collaboration to serve as an example of innovation that creates synergy between industry and academia by maximizing the accumulated know-how and ability to develop cancer drugs.
🎬📺 Free Movies and Free TV Shows! 🎭🎬 <! -- Display the POST Tags -->
[ Sharing is Caring! ]