<! -- * The part for displaying Ad Campaign 1 and 2 -->
'AGT' Golden Buzzer Star Nightbirde Provides Important Health…
<! -- * The part for displaying Ad Campaign 3 and 4 -->



Before long, 30-year-old singer Jane Marczweski — known professionally as night bird – to win the hearts of America's Got Talent judges Simon Cowell, Heidi Klum, Howie Mandel and Sofia Vergara.
As she sings her original song "It's OK," Nightbirde's authenticity and ethereal vocals took center stage. Known as a fairly harsh critic, Simon even called her voice "absolutely stunning."
During the audition, however, Nightbirde shared some heavy personal news – she had "some cancer" in her lungs, spine and liver. Nightbirde also later revealed that she had a 2% chance of survival.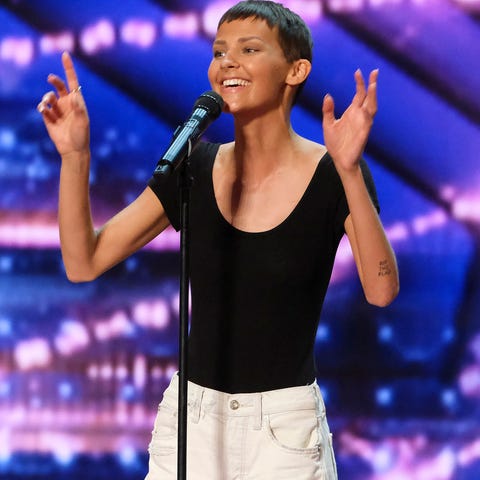 When Howie told her that "no one would ever know" she was dealing with cancer, Nightbirde replied, "Thank you. It's important that everyone knows that I am so much more than the bad things that happen to me… You cannot wait until life is no longer difficult before you decide to be happy."
Finally Simon gave Nightbirdebird the golden buzzer and a hug on stage. "Everything was very special," Simon told the artist, as golden confetti… AGT Set up.
Achieving that special moment on stage was anything but easy for Nightbirde. According to what the Zanesville, Ohio native revealed during her auditionNightbirde had taken time off from work for the past several years to deal with her diagnosis. She now has cancer three times.
In a blog post on her websiteNightbirde once wrote that she was diagnosed with terminal cancer on New Year's Eve in 2019. As she described it, "countless tumors were found in my lungs, liver, lymph nodes, ribs, and spine."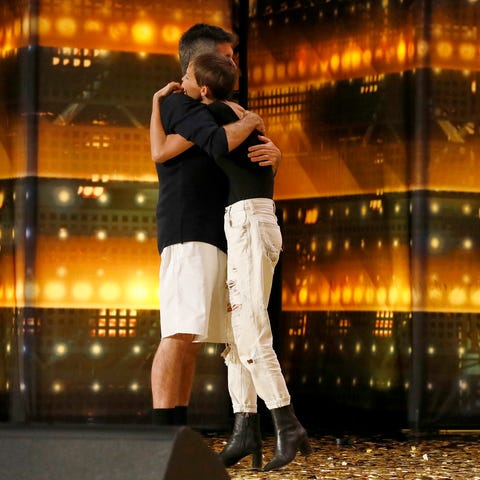 "I was on the living room floor, leaning over the report, head in my hands. Six months to live. Two percent chance of survival," she wrote.
Another blog post explained that Nightbirde then moved to California and… undergoing treatments. On July 20, 2020, Nightbird posted a celebratory video on social media declaring she was "cancer-free."
This content is imported from Instagram. You may be able to find the same content in a different format, or you can find more information on their website.
As for the latest health update on the singer, Nightbird told NBC4i.com the day after her AGT auditioned that she currently has cancer again and is not "coming to terms". That said, she was actually sicker earlier this year when the audition took place than she is now.
"Physically I'm doing really well," Nightbirde explained to the outlet. "Again, for me it's like miracle after miracle after miracle. I just finished some treatments a week ago and the doctors expect it to take care of everything that's left. We won't be able to test – it "It's too early to really check. It will be a few more months before we can go back in to see what's going on. But I expect good news, really."
This content was imported from YouTube. You may be able to find the same content in a different format, or you can find more information on their website.
In the same interview, Nightbirde gave further insight into why she decided to change her name. As she revealed, the singer had the same dream several nights in a row where birds were singing in the dark outside her bedroom window. While the first two times were in fact dreams, the third time turned out to be real.
"The birds were singing as if it was morning, but there was no sign of light yet," she noted. "And I wanted to embody that. To be someone who could sing through a dark time, because I was so full of hope and certainty that a morning would come."
As for her sequel AGT trip, Nightbirde is "amazed" at the live shows and excited to take the stage later this summer.
"I'm completely blown away, overwhelmed, speechless," Nightbirde said as she pondered her audition. "It will be a long time before I realize what happened. [It's] so awesome. "
This content is created and maintained by a third party and imported to this page to help users provide their email addresses. You may find more information about this and similar content at piano.io
<! -- Display the POST Tags -->
[ Sharing is Caring! ]