<! -- * The part for displaying Ad Campaign 1 and 2 -->
12 Credit unions appoint employees to new positions
<! -- * The part for displaying Ad Campaign 3 and 4 -->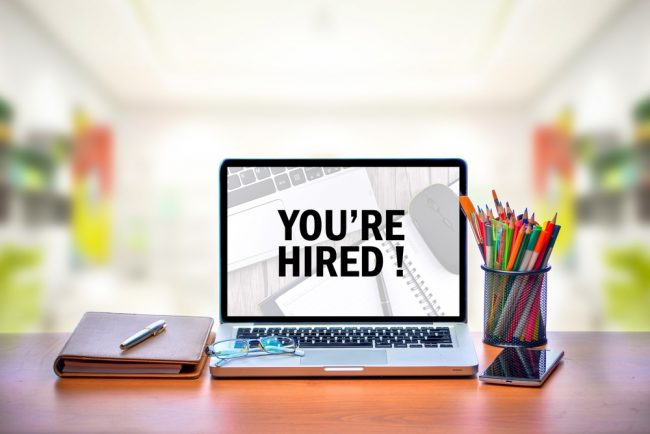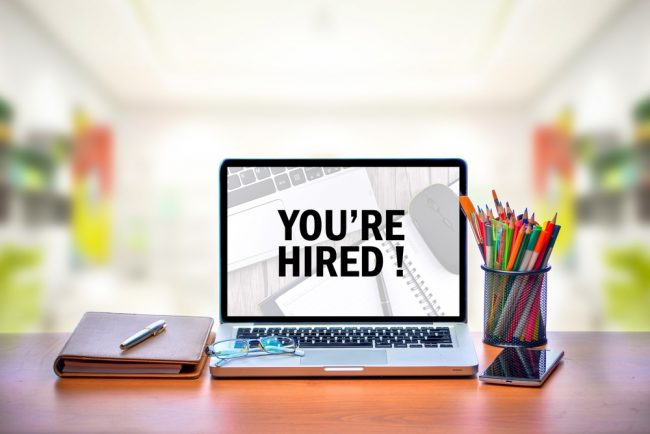 WEST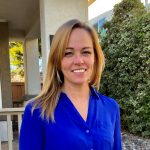 The $ 1.4 billion Bay Federal Credit Union in Capitola, California, welcomed back Brooke Morley, who is rejoining the credit union as vice president of asset management. In her new role, Morley will work closely with the consumer and mortgage loan teams to support the credit union's lending programs as well as provide guidance and strategy for its automation and efficiency goals. Morley previously worked for Bay Federal from 2008-2014 when she served as an assistant vice president of loans. In the summer of 2020, she began working again with Bay Federal as a consultant in support of its lending initiatives that emerged during the coronavirus pandemic. Now she is going back to the credit union full-time.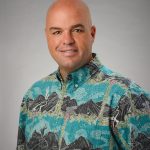 The $ 2 billion based in Honolulu Hawaii State Federal Credit Union hired two new financial advisors to Hawaii State Investment Services, a division of the credit union that provides investment, retirement and financial planning through CUSO Financial Services, LP Michael G. Horton, CRPS and Daniel M. Krase will provide financial advice on investment and insurance strategies for members interested in retirement planning, wealth building, wealth transfers to future generations and more.
Horton, who will serve the Kaneohe and Salt Lake offices as a senior financial advisor, has nearly 20 years of financial planning experience specializing in retirement planning, life insurance, long-term care and portfolio management. Prior to joining Hawaii State FCU, Horton was part of First Hawaiian Bank's investment team, where he helped clients with financial planning for 18 years. Horton holds its Series 7, 65 and 66 securities registrations and licenses for life and health insurance.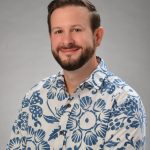 Krase, who will serve the Alii and Kaimuki offices as a financial advisor, joins Hawaii State FCU with over 17 years of financial services experience. Most recently, he worked at JP Morgan Chase, where he worked closely with financial management attorneys for 10 years for clients dealing with trusts, estates and family dissolution. Krase began his career with the Chicago Mercantile Exchange as a stock market trader before moving to financial planning. He holds his Series 7 and 66 securities licenses, as well as a life insurance license in Hawaii.
EAST
The $ 1 million based in Washington, DC Department of Labor Federal Credit Union rented Hina Khalid as CFO. In her new role, she will be responsible for coordinating all financial audits and will lead the accounting and financial staff. Previously, she was assistant director of finance for Purdue University and strategic project manager for Tipmont REMC in the Lafayette, Ind. Area.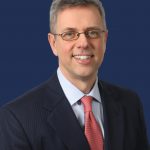 The $ 1.2 billion based in Charlottesville, Virginia UVA Community Credit Union rented Joe Raichel as chief lending officer. In his new role, he will support the credit union's strategic direction in consumer credit, indirect credit and real estate credit, as well as corporate credit and services. Raichel has over 23 years of experience in consumer and commercial credit / banking financial services, and has previously led teams of up to 35 members of commercial bankers who provide credit, deposit, treasury and other corporate services to companies all over Virginia. He is currently Vice Chairman of the PVCC Foundation Board and sits on the Governance and Capital Campaign Committees. He also serves the Greater Charlottesville Habitat for Humanity on the Capital Campaign Committee.
The $ 2.3 billion Chartway Federal Credit Union in Virginia Beach, Virginia, two employees were promoted.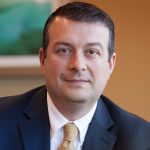 Rob Keatts was promoted to chief strategy and information officer. Keatts joined Chartway in 2016 as Chief Information Officer and set the strategic direction for information technology functions including digital banking and services, network operations, desktop applications, information security and technology platforms. He also led Chartway's project management and business intelligence functions. In his new role, Keatts will continue to lead these areas of business, while also working with Chartway's board of directors and senior management team to support the organization's strategic planning efforts. Previously, Keatts worked at the $ 2.9 billion Grow Financial Federal Credit Union in Tampa, Florida, as vice president of information technology, and also held strategic leadership positions at Mary Washington Healthcare, Bon Secours and Capital One.
Elizabeth Short was promoted to SVP of marketing. Short joined Chartway in 2019 with over 20 years of experience improving business results in areas such as brand development, traditional and digital advertising, PR and crisis communications. In her new role, Short will join Chartway's business planning team and will make a significant contribution to business and strategic planning. Prior to joining Chartway, she worked as a vice president of digital marketing for Meridian Group and worked for companies such as Launch Interactive, Homes.com, The Washington Post, Newsweek Interactive and the Martin Agency.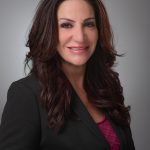 The $ 293 million, Fairhaven, Mass.-Based Southern Mass Credit Union rented Loren J. Sarno as a commercial lender. Sarno has several years of experience in commercial lending and small business relationships. Her most recent role was as a small business relationship manager at Santander Bank.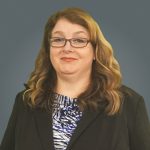 The $ 800 million, in Pottstown, Pennsylvania Diamond Credit Union rented Jennifer McKee as vice president, COO. McKee has over 25 years of experience in credit card growth, mitigation and fraud. In her new role, she will lead Diamond's operations departments to ensure the highest level of service to members and be responsible for the overall management of support services, risk management and facilities. Most recently, McKee served as the director of operations, authorizations and fraud for Genesis Financial Solutions in Akron, Ohio. Prior to Genesis, she worked at Signet Jewelers, Inc., where she served as vice president for internal credit authorizations and fraud for the last three years. McKee received her Juris Doctor from the University of Akron School of Law and was admitted to the Ohio Bar.
MIDWEST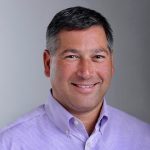 The $ 1 billion based in Toledo, Ohio Directions Credit Union rented Brian Epstein as chief experience officer. In his new role, he will work closely with members of the leadership and be responsible for developing and executing strategic initiatives to achieve service excellence goals.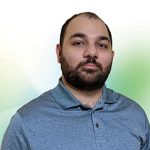 The $ 3.1 billion, Muskego, Wis. -Based Corporate Central Credit Union rented Khachutar Arutyunyan as a software engineer. In this role, Arutyunyan will create, code, test, debug, maintain and troubleshoot complex applications to meet business requirements, and design and develop business intelligence systems and database systems. He will also design and maintain front-end user interfaces and provide support to end users to identify complex problems and recommend appropriate solutions. Arutyunyan has more than five years of IT experience in software engineering. He started his career as a game developer and moved to front-end software engineering, where he worked in start-ups.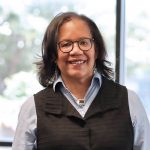 The $ 2.1 billion Credit Union together in St. Louis, Mo., hired Pier Yvette Alsup as the first Chief Diversity, Equity and Inclusion Officer. In her new role, Alsup will lead the credit union's commitment to a fair, inclusive work environment where diversity is celebrated, valued and enriches personal and organizational growth. She will design initiatives to identify inequalities within the organization, implement policies that remove barriers to success, promote an inclusive and engaging culture, and develop diverse recruiting and hiring practices. In addition, Alsup will sponsor the credit union's Employee Resource Groups and, as a founding member, lead the credit union's Diversity & Inclusion Council. Alsup joined Together, formerly Anheuser-Busch Employees' Credit Union, in 1990 as SVP for Marketing and Communications, where she led strategic marketing initiatives until 2015. She then served as chief community engagement and social responsibility officer of the 2015-2020 credit union. when she founded the Together Foundation, which she will continue to manage in her new role.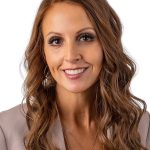 The $ 5.12 billion Veridian Credit Union PhD in Waterloo, Iowa Shawna Matz to the position of chief people officer. Matz spent 24 years at Veridian and was previously vice president of talent development. She serves on the board of directors of Community United Child Care Centers and Preschool located in Cedar Falls, Iowa.
SOUTH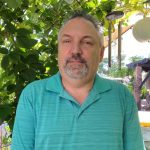 The $ 7.6 million based in El Paso, Texas El Paso Area Teachers Federal Credit Union rented Charles Trimbath as vice president of information technology. In his new role, he will be responsible for directing and controlling the electronic functions of the credit union. He will also be responsible for future technological innovations and mitigation strategies. Trimbath last held a network support role for the El Paso Center for Children for 12 years, according to its LinkedIn page.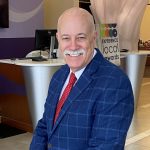 Oklahoma's Credit Union ($ 650 million, Oklahoma City) President / CEO Mark Kelly announced its plans to retire in April 2021. Kelly's tenure spans more than four decades, having first served as an assistant manager before taking the role of president / CEO in 1981. Under his leadership, the credit union grew from $ 12 million in assets and 6,400 members in 1981 to more than $ 650 million in assets and more than 47,000 members. He has also served on the board of directors of Credit Union Shared Branching for the past 26 years and is a founding member of the ATM Zone and First Rate Autos. His experience includes serving on the board of directors of the Oklahoma Credit Union League, Oklahoma State Credit Union, and OCUPAC. He was also appointed to the Oklahoma Consumer Credit Commission and the Cornerstone Oklahoma Government Affairs Subcommittee. As an advocate and volunteer for Credit Unions for Kids, he helped raise millions of funds for children in need. In addition, he was named the 2014 Cornerstone Credit Union League Professional of the Year.
Please send your People news items to Natasha Chilingerian [email protected]
<! -- Display the POST Tags -->
[ Sharing is Caring! ]